Home > About Us [Message from the president]
About Us
Message from the president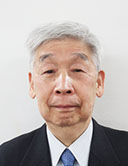 Message
from the president
JAFPE (The Japan Association of
Fire Protection Engineers)
President
Kiyoshi Fukui
I was assigned to be the president of Japan association of fire protection engineers by the board of directors.
It is my second time to work as a president, so I would like to contribute to further development of this society as a leader by your kind support.
Japan association of fire protection engineers was established in 2003 as a nonprofit organization, and it is the 16th year from our establishment. Our activity started just making a foundation of our organization and now it developed to enhancement of our status in our society, to give information about fire protection to our society, and raise the level of fire protection engineering. These activities are highly recognized by the Architectural Institute of Japan and Society of Fire Protection Engineers and had an honor to receive some prizes.
On the other hand, our organization finished a foundation period, and have some difficulty to keep our society stable and make more progress. The number of our members is still gradually increasing but the members who made a contributions to the establishment of our society will be retired in near future, so they have to pass their torch to younger generation. We established the qualification system of "JAFPE fire protection engineer" and some members qualified just after the establishment of this system should renew their qualification. We have to give additional merit to this qualification system such as to have public authorization and the like, to accelerate their renewal.
To accelerate the international activities is another important matter. Economics and activity of companies are now internationalizing, but in the field of fire protection engineering, we have some fear to be late to catch up the internationalization because of  the persistence on our original regulations and systems. It is important to enhance the intercourse with fire protection engineers of the world and make sure the international tendency and to improve and revise our regulations and systems. I would like to have an intimate relationship with Society of Fire Protection Engineers that is the headhunter of our chapter, and also make an effort to have a contact with chapters in Asia, Oceania, and Europe.
1st January 2019